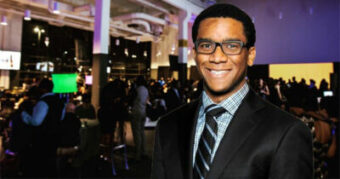 The 9 Top Business Advice Stories For Black Entrepreneurs
9. 3 TIPS FOR EFFECTIVE CONTENT MARKETING THAT WILL GROW YOUR BUSINESS
Attracting potential customers to your small business via content marketing is essential in today's noisy social media landscape. Platforms like Facebook, Twitter, and Instagram make it easy to connect with consumers, but your brand's outreach efforts on those platforms can be decimated by algorithm shifts or changing business strategies. Building the future of your small business strictly on social media marketing is a strategy that is dangerous at best, and potentially foolhardy if you're hoping for long-term growth. Opting to attract customers to your small business via content marketing is not only fabulous for SEO (search engine optimization), it helps you prove your industry knowledge to business partners and customers at the same time.
If you're a small business owner wanting to increase the effectiveness of your content marketing, following are a few essential tips you ought to bear in mind for maximum ROI (return on investment).
8. 5 WAYS BLACK MOMPRENEURS CAN UP THEIR ENTREPRENEURIAL HUSTLE
If you're a female entrepreneur who is also a parent (mompreneurs!), building a successful business can feel like an uphill struggle. Not only do you want to ensure your company is strong, but you want to raise healthy kids who are also mentally and physically strong. One way to increase your odds of success is to go all-in on increasing your entrepreneurial hustle. If you're a female entrepreneur with kids who wants to ensure long-term business success, the following are five fabulous ways you can increase your #mompreneur hustle rate.
7. 4 WAYS ARTIFICIAL INTELLIGENCE WILL HELP YOU CRUSH SOCIAL LISTENING
When it comes to marketing, it pays to be nosy. The best way to get juicy tidbits of information about your brand, customer buying behaviors, and competitors is through social listening. What if you could monitor social conversations that happen in foreign languages? Would it give you the confidence to expand into foreign markets? Artificial intelligence (AI) provides you with smart tools to transform the way that you gather social media data. When implemented correctly, you'll increase the speed, scope, and relevance of your social listening campaigns across global platforms.
6. 7 TOP GRANTS OR FREE MONEY FOR BLACK WOMEN ENTREPRENEURS [UPDATED FOR 2018-2019]
Here are seven grants black women business owners should consider.
5. 5 SMALL SCALE BUSINESS IDEAS TO GET YOU STARTED ON YOUR ENTREPRENEURIAL JOURNEY
Owning your own business is an enticing endeavor. Large-scale businesses are expensive to run and require management and business expertise so it is not advisable for a first-time business owner to try to start a large scale business initially. Small-scale businesses are useful for people who want some extra income, but cannot commit a full-time schedule to the business. Read on to learn a few small-scale business ideas.
4. TOP 10 GRANTS AVAILABLE TO BLACK, MINORITY BUSINESS OWNERS [UPDATED FOR 2018-2019]
Every year billions of dollars are awarded in the form of free money and other types of funding. Most people know this money exists, but just don't know where to apply, how much they qualify for, or even where to get an application.
3. 5 CRITICAL CONTENT MARKETING MISTAKES TO AVOID IF YOU WANT INCREASED BRAND BUILDING ROI
You're posting new content on your blog on a regular basis. You add new blog posts to LinkedIn each week. You've even started posting content on Medium. If you're doing all the things you're supposed to do and yet you're still seeing dismal results, it might be you are making critical content marketing mistakes without even knowing it. If you want to skyrocket your audience engagement rates and improve your sales potential at the same time, it might be time to take a long, hard look at your content creation process. Stop making the following content outreach mistakes and you'll be astonished at just how powerful content marketing can be for your business.
2. CONTENT ACCELERATION: 4 HACKS TO INCREASE CONTENT VISIBILITY
Regardless of your background or educational level, you too can become a more influential blogger, contributor, or contributing writer, gaining more exposure for your brand or business.
1. THE 5 BEST HASHTAGS FOR BLACK ENTREPRENEURS
If you're a black entrepreneur attempting to build a profitable business, attracting the attention of investors, journalists, and customers can be tough. Not only do you need to fight for attention in an already crowded marketplace, but you also have to fight against stereotypes and thinly-veiled racial bias at the same time. Some of the smartest moves black entrepreneurs can make is to follow, interact with, and tag your online posts with the right social media hashtags. If you're a black entrepreneur hoping to grow your business venture, these are the best hashtags you should be using.