How We Serve
ACCESS TO CAPITAL
Access To Cash And Credit Is A Business's Lifeline
The ability of a business owner to acquire credit and funding in crucial to developing and growing a successful business venture.  A financial plan for the business's capital needs is a must.  Knowing when and how to access funds needed to start or expand a business requires information and working with others who have financial knowledge when it comes to establishing business credit and borrowing money for the first time with little or no credit history.
Exclusive Chamber Informative Programs to Access Capital
How to Open a Business Credit File
How to Establish Business Credit for the First Time
Business Financial Planning
CERTIFICATION WORKSHOPS
Becoming Certified and the Application Process
Relative Certifications;
Historically Underutilized Business (HUB)
Disadvantaged Business Enterprises (DBE)
Minority Business Enterprises (MBE)
Minority and Woman-owned Business Enterprises (MWBE)
Woman-owned Business Enterprises (WBE)
Small Business  Enterprise (SBE)
Disadvantage Business Enterprise (DBE)
Airport Concessions Disadvantaged Business Enterprise (ACDBE)
A small business owned by a member of an ethnic group (below) is verified to be a member of the group and meets the established requirements in conducting business and have the maximum practical opportunity to participate in City, State, and Federal contracting and purchasing activities through an application process.  Approved applications verify that the business owner (Vendor) meets the established requirements and is considered Certified.
A Certified Business has the advantage to give purchasing managers, contractors, lenders, customers, and other business partners evidence their company is owned by a member of an eligible group and is registered as a Certified Business.
Members Of The Following Groups are Eligible For the Purpose of Certification:
Black Americans – persons with origins from any Black racial group of Africa
Hispanic Americans – persons of Mexican, Puerto Rican, Cuban, Central/South Americans, Spanish or Portuguese culture or origins, regardless of race
Native Americans – persons who are American Indians, Eskimos, Aleuts, or Native Hawaiians
Asian Pacific Americans – persons with origins from Burma, Thailand, Malaysia, Indonesia, Singapore, Brunei, Japan, China, Taiwan, Laos, Cambodia, (Kampuchea), Vietnam, Korea, the Philippines, Samoa, Guam, the U.S. Trust Territories of the Pacific Islands, Federated States of Micronesia, or the Commonwealth of the Northern Marinas Islands, Macao, Naura
Asian Indian Americans – persons whose origins are from India, Pakistan, Bangladesh, Sri Lanka, Bhutan, the Maldives Islands or Nepal
Women
Can I register my business as a Veteran-Owned Small Business (VOSB)?
You may qualify if you're a Veteran, and you or another Veteran at your company meet all of the requirements listed below.
All of these must be true. You or another Veteran at your company:
Owns 51% or more of the company you want to register, and
Has full control over the day-to-day management, decision-making, and strategic policy of the business, and
Has the managerial experience needed to manage the business, and
Is the highest-paid person in the company (or can provide a written statement explaining why you're taking lower pay helps the business), and
Works full time for the business, and
Holds the highest officer position in the company
To be considered a Veteran, at least one of these must be true. You:
Served on active duty with the Army, Air Force, Navy, Marine Corps, or Coast Guard for any length of time and didn't receive a dishonorable discharge, or
Served as a Reservist or member of the National Guard and were called to federal active duty or disabled from a disease or injury that started or got worse in the line of duty or while in a training status
Can I register my business as a Service-Disabled Veteran-Owned Small Business (SDVOSB)?
You may qualify if you meet all the requirements of a VOSB listed above, and either you or another Veteran owner of the company meets at least one of the requirements listed below.
You or another Veteran owner of the company must have at least one of these:
A disability rating letter from us confirming that you have a service-connected disability rating between 0 and 100%, or
A disability determination from the Department of Defense
IBCC's Strategic Plan
is for all Member Firms to do good business and become Certified Vendors in participating in all Public Entities procurement activities and contracts.
Exclusive Chamber Programs for Certification
Certification Preparation
Certification Workshops & Clinic
Application Review
TECHNICAL ASSISTANCE
Developing Business Skills
Business Skills are Essential to Business Development and Growth.  Learning how to Navigate the Bidding Process is key to obtaining Procurement Contracts.  Understanding Your Business S.W.O.T. Analysis and Growth Projections are also vital to your success.  Member Firms are assisted with Navigating the Bidding Processes for Public & Private Markets (based on the Membership Level).
Exclusive Chamber Program Workshops
New Member Orientation / S.W.O.T. Analysis
Developing Your Business Plan & Business Planning Support
Navigating the Bidding Process
Business Essential Skills Workshops
COACHING & MENTORING
Together Everyone Achieves More
IBCC is a Network of Business Owners supporting each other with helpful documented and undocumented business information.  Members Firms are committed, ready, and willing to do business together.  IBCC Leadership are knowledgeable Business Owners and Business Consultants capable of providing guidance to Business Start-ups and Expansion.
MARKETING & PROCUREMENT
Getting to the Money
Identifying an initial or expanding Market (who will buy your product or service) for your business and getting your projected share of that Market Dollar Value is dependent on many aspects.  One such aspect is Researching and Brainstorming, which are necessary components of your Marketing Plan activities.  Resources and Tools to achieving your defined Markets are disseminated through IBCC's Exclusive Business Power Lunch.
EXCLUSIVE CHAMBER EVENTS
Whatever Success Means to You – You Have to Show Up to Claim It
IBCC is committed to acquiring and disseminating valuable business information, resources, and tools for Member firms to Achieve Entrepreneurial Parity and Economic Prosperity in the Region and International.  IBCC's mission is achieved through established programs and events.
Workshops
I.A.M. Innovation (Information Advancement Meeting)
Small Business Forums
Business Smart Course
Texas Black Business Week
Business After-Hours Mixers
Resource Connections Meet-Ups
State Of The Black Community – Killeen
Economic Diversity
The process of shifting an economy away from a single income source toward multiple sources from a growing range of sectors and markets. Traditionally, it has been applied as a strategy to encourage positive economic growth and development.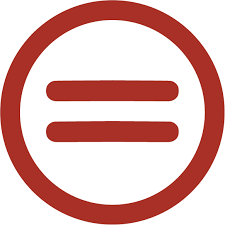 Austin Area Urban League
, Partnership Organization, AAUL
Austin Area Urban League's mission is to provide tools to African Americans and under-served populations to build a foundation for social and economic equality.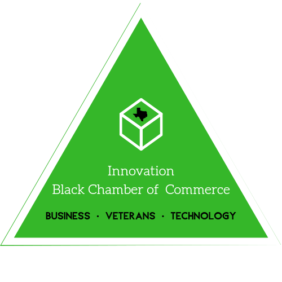 Become An Affiliate
Innovation, IBCC
If you are interested in an alliance please connect with us today.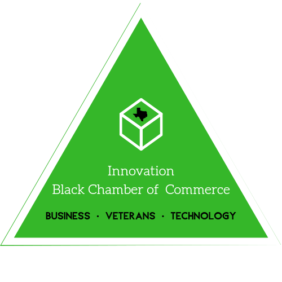 Become A Member Today
Veteran Friendly Chamber, IBCC
The Innovation Black Chamber of Commerce is the only Black Chamber co-located to Fort Hood, the largest U.S Army installation in the free world.

Tri-Country Regional Black Chamber of Commerce
Affiliate Chamber, TCBCC
Tri-County Regional Black Chamber of Commerce is aggressively in pursuit of achieving higher levels of growth and competitiveness in the business community for Member Firms.

Arlington Black Chamber of Commerce
Affiliate Chamber, ABCC
The Arlington Black Chamber of Commerce is in its sixth year of providing assistance, support, and representation for African-American entrepreneurs, minority business professionals, and the African-American business community of the great city of Arlington, Texas.