The story of your small business
is one worth telling
You've grown stronger and wiser over the last year. And the valuable new lessons you've learned have
helped you become more focused than ever before. Now you have a chance to win $50,000 to help you
continue growing your business. Enter the 9th annual FedEx Small Business Grant Contest today.
Here are a few simple tips to help you get started
The 2021 FedEx Small Business Grant Contest is now open. Entries close March 9, 2021.
Before you enter, have your FedEx account number handy. Or create an account if you don't have one.
Then follow these five simple steps to prep your entry.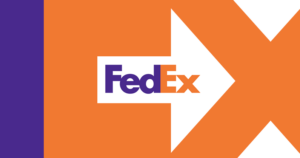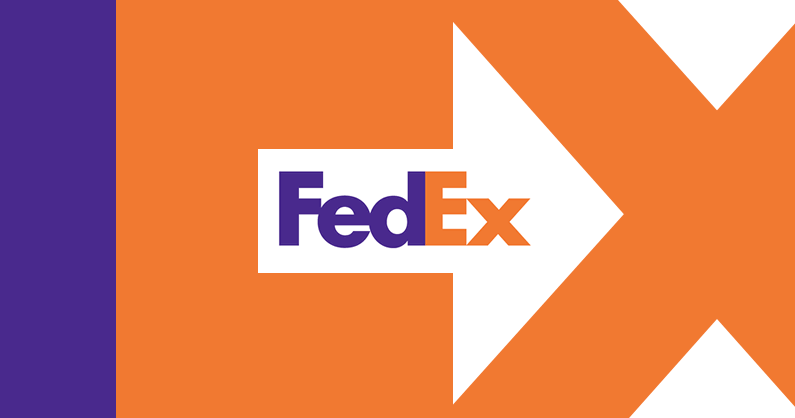 African American-owned firms accounted for about 9% of the approximately 27.6 million U.S. businesses in 2012, according to the Census Bureau. Of the nearly eight million businesses classified as minority-owned that year, 2.5 million were owned by African Americans, and 109,137 of these were employer firms with a total of 975,052 workers. The number of African American-owned firms grew 34.5% from 2007 to 2012 and 60.5% from 2002 to 2007.
World Wide Technology, Inc.
2018 Revenue: $11.28 billion
The Maryland Heights, Mo.-based IT products and services firm was co-founded in 1990 by David Steward, the chairman of the board, and James Kavanaugh, who serves as CEO. This firm enables its customers to implement the technology. With more than $11 billion in revenue at the end of 2018, the firm employs over 5,000 people.
Vista Equity Partners
2018 Revenue: Not posted
Vista Equity Partners, a private equity firm specializing in software, data, and tech, was founded by Robert Smith and Brian Sheth and currently employs over 65,000 people worldwide. They are headquartered in Austin, Texas, and although their revenues aren't public information, Robert Smith was a billionaire worth over $5.5 billion in February of 2019, according to Forbes.
ACT-1 Group, Inc.
2018 Revenue: $2.80 billion
A business founded by Janice Bryant Howroyd in 1978, ACT-1 is a global firm operating in 19 countries that helps other businesses manage their workforce and employment needs. Based in Torrance, Calif., the firm started off as an employment agency. As of 2018, the firm employed 2,000 people.
12.3%
The percent of the U.S. population that is African-American.
Bridgewater Interiors, LLC
2018 Revenue: $1.96 billion

Bridgewater is a Detroit-based firm in the business of supplying automotive parts. It was founded in 1998 by Ronald E. Hall Sr.. He passed away in June 2016, and the firm is now led by his son, Ronald E. Hall Jr., who joined the company in 2007. The firm is a joint venture between Epsilon Technologies and Johnson Controls, Inc., with an employee base of 2400.
Coca-Cola Beverages Florida L.L.C.
2018 Revenue: $1.31 billion
One of many Coca Cola franchises, its chairman and chief executive officer is Troy D. Taylor. Based in Tampa, Florida, it began operations in 2015 and was the first addition to the Coca Cola system in nearly 60 years. It sells, manufactures and distributes over 600 products of The Coca-Cola Company and other partner companies across 47 Florida counties and as of 2018 employed 4,800 people.
Honorable Mentions: Media Personalities
The above companies are incredible earners, but there is something to be said for media personalities and athletes who have achieved such success that they could almost be considered a company themselves. African-American billionaires such as Oprah Winfrey and Michael Jordan carry enormous presence and power so although they don't control traditional companies, their sway and earning ability require their mentioning.
The Bottom Line
Black-owned businesses account for a substantial amount of U.S. revenue. The top 100 African American-owned companies together generated almost $30 billion in revenues and employed more than 71,000 workers in 2018, according to Black Enterprise. Most of these firms have been established in the last few decades, and many are still led by their entrepreneurial founders.

Where does America's entrepreneurial spirit lie? If you're picturing a white guy in Silicon Valley, you're way off base. African-American women are 300% more likely to launch a new business than a white person, and Latinas are 180% more likely – but both groups are also more likely to fail. Part of the reason? Many female entrepreneurs and entrepreneurs of color say they lack mentors. The U.S. Small Business Administration says half of all new businesses fail within five years. But for business owners with a mentor, the difference is striking: 70% thrive with revenues increasing an average of 20% each year. This is why having an advisor or mentor is crucial.
Mentors Can Help You Focus Your Ideas
Many business owners began their companies after pursuing their skills and passions: be it designing jewelry, curating a shop, opening a restaurant, even starting a salon. Then they start wearing all of the hats: CEO, marketing, supply chain, and sales.
Lila Owens launched Cupcakin' Bakeshop in her Berkeley, California home in 2007. Cupcakin' began to grow and Lila relocated to a nearby storefront. The success happened fast, and Lila had a lot on her plate, so she went in search of a mentor to figure out the best ways to scale her operations to manage this growth. Lila came across a nonprofit called BusinessAdvising.org and they paired her with Robert Bonner, a business consultant based in New Jersey who specializes in operations. Over a series of months, he and Lila walked through how to scale and streamline her operations while maximizing her budget.
Lila says, "Robert has played a key role in grounding me and ensuring I'm analyzing things, and critically thinking about ideas and strategies before chasing pipe dreams." Lila says she feels like she on the right path to achieve her long-term goals. "Working with a mentor like Robert has been super instrumental in our growth — absolutely amazing."
Mentors Act As A Sounding Board
Most small business owners realize early on that to be successful they have to surround themselves with people they trust, with complementary skills and knowledge they can bounce ideas off of.
"We manufacture locally, and wanted to increase our revenue through more effective marketing and a better-thought-out business strategy," says Johnny Travis of San Francisco clothing company FAZE Apparel. "It's not something we'd ever done before, so we worked with a mentor, a marketing CEO named Joe Cain, who suggested we use some of our supporters' photos in our Facebook ad campaigns. It was a great idea and gave our supporters an incentive to share photos featuring our clothing. It really strengthened our brand and increased our website traffic by at least 30%."
While surrounding yourself with the right people can mean the people you hire, in many situations your employees might not feel comfortable giving you critical feedback or questioning your ideas. But a mentor can call you on it, as they have no financial relationship with you.
Mentors Can Help You Navigate A New Area
"I'm a long-time entrepreneur," says Reign Free of Red Door Catering. Red Door is a business that supports local businesses. They work with local farmers and producers to gather organic, seasonal ingredients. Chef Reign herself has been in the kitchen since she was nine, seated on a stool beside her mother cooking traditional West Indian dishes for her family.
The actual day-to-day needs of growing your business are beyond the skills of any one person. For example, you may have made a name for yourself at farmers' markets or popup. But now that you're ready to open a storefront, how do you write a business plan? Navigate city permitting? And who has the time for all this?
Chef Reign was chosen to cater Super Bowl 50's VIP Tailgate, and during that time had the opportunity to work with mentors from local nonprofits that support supplier diversity programs. One of those nonprofits, Pacific Community Ventures, paired her with advisor Mike Hannigan, founder of Give Something Back, who helped assess the company's financial performance, and offered advice on their operations.
"Red Door is my second business, and I've been at it for 10 years. My company is doing something right because the business is growing and we have great reviews and a good record of maintaining clients. But as we're growing, I see the need for more strategic planning in areas like sustainable growth. This is where I think a mentor helps me."
Mentors Have Been There Before
Having smart advisers is essential for any business owner, but it's doubly true for minority business owners navigating challenges that others in their communities may not have faced before.
Krystell Guzman is the founder of La Plazita Preschool in Oakland, California. They're a Spanish immersion preschool where the teachers themselves are immigrants who have degrees from their home countries, and the preschool helps them get their degrees transferred to the U.S. La Plazita's first location quickly became successful, but when it came time to expand Krystell realized she needed some help to navigate that growth and success.
She also met her first mentor, Alina Ball, a corporate governance expert from UC Hastings College of Law, through BusinessAdvising.org. "When you have a small business, you're really entrenched in what you're doing on a daily basis," Krystell says. "For us to take away from that to dive into concepts that are beyond our expertise, like law, is hard. Working with a mentor was amazing, and let us open up a whole new aspect of our business."
Since she started working with a mentor two years ago, Krystell's opened two new locations, has a total of 31 new employees working full time, and over 150 students enrolled across the schools. Her mentor even helped her to successfully apply for a state tax credit for creating jobs in California.
Mentors Can Open Doors
People of color in business face the same challenges as all entrepreneurs, such as a lack of affordable funding. But they also have to contend with social and structural obstacles as well: lack of role models in high-level business positions, and a harder time finding good professional partners in the community. This all adds up to business owners of color not getting as many crucial introductions, as much leeway on their loan applications, etc.
Towanda Scott owns Staffwear2, a provider of corporate, event, and venue apparel in McDonough, Georgia. She's been in the industry for over 20 years, but needed some additional advice on her long-term financial strategy.
She began working with a mentor, John Poelker, Founder of Poelker Consulting, who among other things introduced her to a new accounting firm that gave her insights into her finances and firmed up her operational picture, letting her scale. Towanda says, "I love that my mentor seems totally invested in our company, results, and process. We've implemented several of his suggestions and look forward to his continued mentorship."
Mentors Can Get You Capital-Ready
Every day, 8,000 small business loan requests are declined by banks across the nation. Even though people of color start businesses at rates higher than any other group, they are three-times as likely to be turned down by a bank.
Fernando Diaz of Proyecto Diaz Coffee in San Leandro, California, is from a four-generation coffee-growing family, going back to his grandfather's farm in Oaxaca, Mexico. He started his own business roasting these coffee beans on a shared roaster, which was limiting his growth. He needed funding, but was turned down by banks and didn't qualify for SBA loans. He was working with a mentor, Erica Lawler of EmPower Media group, on his marketing plan, who recommended he go to a CDFI. He did, and was quickly approved. Fernando secured equipment and space to double the amount of coffee he roasts and sells each day.
Fernando is open to hiring anyone, but he believes because of his unique understanding of Latino culture he can offer a lot to this specific demographic — allowing them to explore and work the different coffee sectors; from roasting to marketing to management. He wants his company to be a springboard. "There are people in the community interested in developing skills," he says. "They can work here, make a career here."
Find Or Become A Mentor 
Small businesses as a whole create better jobs, keep more money in local communities, and drive the social and economic health of our entire country. But they face so many challenges: a harder time accessing capital, less favorable distributor and wholesale pricing than big companies, and an uneven playing field against online mega retailers.
If your business is up and running but needs more capital, you can rely on familiar options.  However, funding an existing business still requires careful preparation and planning.  Anyone who gives you funds wants to feel confident that their investment will pay off.  Prepare a business case and financial statements to convince lenders, crowdfunders, or investors to fund your small business.  This webinar also discusses SBA's Lender Match tool that is helpful in finding potential lenders to provide capital for existing businesses, and start-ups too!
Webinar Wednesday events are broadcast live each Wednesday from 2:30 – 3:30 pm, June-December 2019 and bring key advice to persons who already own a business and to those who are contemplating the start of a new business. The presenter is Linda Williams, Economic Development Specialist with SBA's Dallas/Fort Worth District Office and each event features material found on SBA's website www.sba.gov.  Webinars are succinctly delivered within a one-hour timeframe.  You do not have to leave your home, office or workspace to attend – simply connect via phone and/or computer for these webinar events.   
Registration is recommended in order to receive reminders with connection information prior to this event.  For those who register, reminders are sent 24 hours prior to the webinar and again 2 hours before the start of the event.  For all participants, the Connection Instructions are included just below the Webinar Registration link, and are for this webinar only on the day of the event.