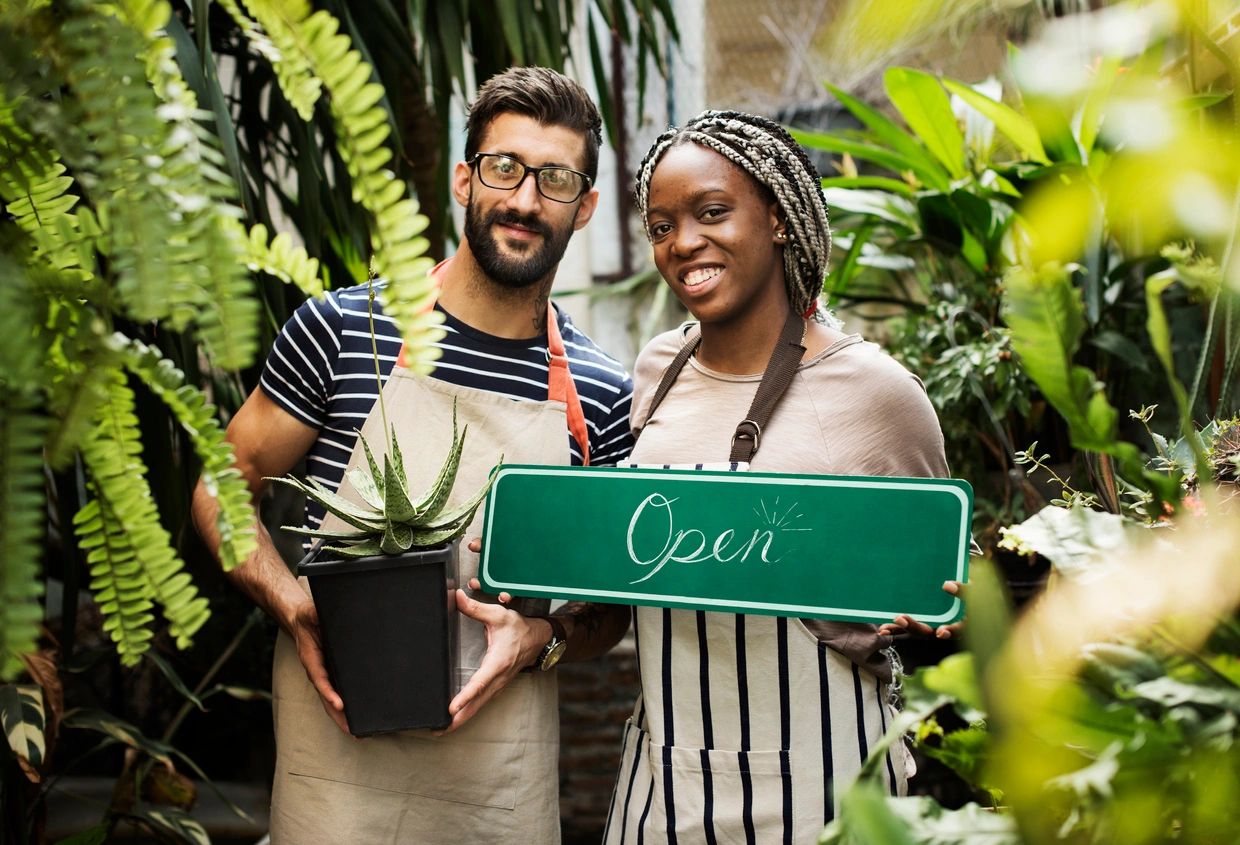 Texas is an excellent place for small business owners to set up shop and make their mark. The Lone Star State has a vibrant economy, diverse population, and plenty of opportunities for entrepreneurs. With the right idea, you can create a successful business that will thrive in Texas's competitive market.
To help you get started on your journey to success, we've compiled this list of the best 25 small business ideas in Texas for 2023:
1) Food Truck – If you have culinary skills and love cooking outdoors then consider starting a food truck! You can serve traditional Tex-Mex dishes or try something new like fusion cuisine with flavors from around the world.
2) Online Store – Take advantage of e-commerce platforms such as Shopify or WooCommerce to launch your own online store selling products related to fashion accessories (jewelry), home decor items (candles), and health & beauty items (skincare products).
3) Beauty Salon/Barber Shop – People are always looking for ways to look good so opening up your own salon could be very lucrative if done correctly! Consider offering specialty services such as hair extensions or makeup application lessons too!
4) Pet Grooming Services– Texans love their pets so why not capitalize on it by setting up pet grooming services? Offer everything from baths & haircuts all within one convenient location!
5) Home Cleaning Service– Everyone needs help keeping their homes clean but sometimes they don't have time which is where you come in handy – offer residential cleaning services at affordable rates and watch how quickly people start calling upon your expertise.
6 ) Social Media Consulting– Are businesses struggling with social media marketing? Become an expert consultant who helps them reach out effectively through various channels including Facebook Ads Manager, Twitter Analytics, Instagram Insights, etc.
7 ) Event Planning Company – Whether it's weddings, corporate events, or private parties; there's always demand when it comes to planning these types of occasions. Get creative with decorations while also providing catering options!
8 ) Mobile App Development Business – Develop mobile apps tailored towards specific industries like healthcare, retail stores, etc. This provides great potential since more people are using smartphones today than ever before!
9 ) Photography Studio / Videography Service – Capture memories that last forever by setting up shop as either just photographers/videographers OR both combined together into one service offering.
10) Virtual Assistant Agency – Help busy professionals manage tasks ranging
11) Fitness Center – There is a widespread problem of obesity in Texas. The problem is more observed in children. If you are already a fitness trainer, starting a fitness center is an obvious option. Even if you are not, you can talk to the federal association of Professional Trainers and learn from them the requirements to be a fitness trainer.
12) Barber Shop – If you are in the hairstyling industry, consider starting a barbershop in Texas. There is a good demand for professional barbers here.
13) Hardware Store – A Hardware store can be a profitable business in Texas. This business requires low startup capital and can be started by anyone as it requires no specific skills. You can also open an online store in order to scale up.
14) Coffee Shop – Though a number of coffee shops are seen in plenty in cities like Houston, Dallas, and Austin, there is still a wide scope for establishing a profitable coffee shop business. You need to create an innovative theme-based coffee shop to attract local people in Texas.
15) Electronic Gadget Repairing – If you are good at repairing electronic gadgets like smartphones, tablets, laptops, etc., starting a gadget repair shop is surely going to make decent profits in Texas.
16) DayCare – There is a good demand for professional daycare centers here in this state. If you enjoy spending time with kids, starting a daycare business will not only give you satisfaction but also a good income opportunity.
17) Tutoring – If you are a teacher or specialized in certain subjects or subjects, parents in Texas will not mind paying more for your services to their child. You can start a tutoring business right from your home.
18) Pet Store – The pet store business has grown in Texas in recent years. You can provide services like pet daycare, pet training, etc.
19) Open a Fast Food Restaurant in Texas – Fast Food restaurants in Texas are perhaps the most happening food-related business in this state. If you have a retail space with good footfall, starting a fast-food restaurant is always a profitable business opportunity here.
20) Recycling Business – There is a good demand for recycling services in Texas. You can start a small recycling plant and process used waste materials like plastic, scrap metals, paper, glass, and many more.
After processing, you can sell those usable materials to manufacturers and other buyers. This is not only a very profitable business but also a rewarding one as you contribute to cleaning the environment at large.
21) Gift Shop – If you go around the state of Texas, you will find a lot of gift shops in cities like Houston, Dallas, and Austin. There is still a wide scope for new gift shops as the demand is much more than the supply.
22) Small Construction Company – If you have some experience in the construction field, Texas is a good place to launch a small-scale construction company. However, you will need a reasonable investment to start this business.
23) Open a Real Estate Business in Texas – People in most cities in Texas, always look for good and affordable accommodation facilities. People having good communication skills can consider starting a real estate brokerage firm.
24) Legal Consultancy Services – Legal professionals are in high demand in Texas. If you have experience in law, starting a legal consultancy firm is a good option.
25)  Open a Laundromat Business in Texas – Laundry is an all-season business all across the globe. And so is in Texas. Furthermore, one does not need much investment to open a laundromat business.